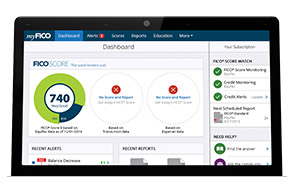 Score Watch
FICO Score is used by 90 of the top 100 lenders
Score Watch® credit monitoring will show you where you are now, and how far you need to go to meet your credit goals. Set your target, track your progress with credit score monitoring, and get instant notifications when you need them.
Credit Scores – Know your FICO Score now and with every credit change. Understand the reasons for your score and take action.
Credit Reports – Step through your Equifax Credit Report now and before you apply for credit. Correcting errors may improve your credit picture.
Credit Monitoring and Alerts – Stay on top of changes that affect your credit picture by monitoring your credit score and report.

Monitor your FICO® Score
24/7 credit score monitoring; get an updated FICO Score when you reach key goals
Track your FICO Score via an easy-to-understand chart. Get a full explanation of your FICO Score and understand the factors affecting your score.
Credit score monitoring alerts you when your FICO Score hits your goal, or may qualify you for a different interest rate on a home or auto loan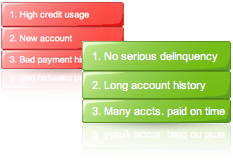 Credit report details & FICO Score analysis
Access to information exclusively generated for you based on your FICO Score and credit report data
Two Equifax credit reports are included with your subscription, one when you enroll in Score Watch and one to be accessed at any time during your subscription. Understand what makes up your FICO Score with an exclusive analysis of:
Factors affecting your score
How your factors compare with people who have high FICO Scores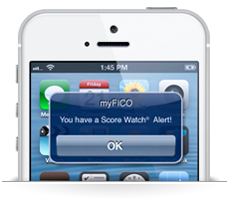 Alerts via email and mobile (SMS)
Receive immediate notification from credit report and credit score monitoring
Be alerted via email and text message when Score Watch credit monitoring detects important changes to your credit report, allowing you to take immediate corrective action to minimize negative impacts to your score. Score Watch's credit monitoring and credit score monitoring will tell you when:
there is an increase in an account balance
changes in account status, such as a missed payment
an account shows new activity after being inactive
your FICO Score has reach a target score or qualifies for lower interest rates on loans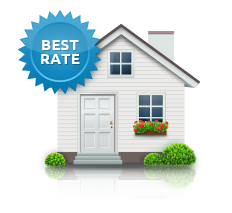 Search for competitive rates
Maximize your savings
See the best interest rates for mortgages, vehicles, credit cards and insurance premiums based on your FICO Score. Score Watch credit score monitoring will alert you when you qualify for a lower interest rate.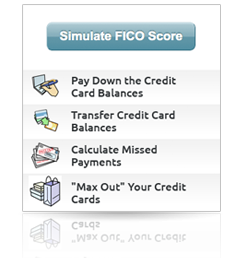 FICO Score Simulator
Take control of your financial health
The simulator puts you in control and lets you make informed decisions on spending. See how applying for loans, making a big purchase or paying down balances will impact your FICO Score and affect your credit health. Identify and continue positive spending trends to achieve a higher score, which will lead to greater financial savings.
About myfico
myFICO is the consumer division of FICO. Since its introduction over 25 years ago, FICO® Scores have become a global standard for measuring credit risk in the banking, mortgage, credit card, auto and retail industries. 90 of the top 100 largest U.S. financial institutions use FICO Scores to make consumer credit decisions.