View all

FICO Scores & Credit Reports

articles
Average U.S. FICO® Score Ticks Up to 706
, by Tom Quinn
The latest data is in, and the average U.S. FICO® Score now sits at 706.  Since bottoming out at 686 in October of 2009, there have been nine consecutive years of increases in the national average FICO Score. This is encouraging news for consumers as higher FICO Scores can result in access to more credit at more attractive rates.
The key driver of this trend is the improved consumer financial health that has resulted from the steady economic growth that the U.S. has experienced since the Great Recession.
There are likely several other important factors pushing U.S. consumers' scores upwards as well.
There has been increased consumer awareness around FICO Scores and credit education. Some lenders and card issuers provide free access to a FICO Score on their customer's online accounts. A study by economists at Yale, NYU, and the University of Chicago found that borrowers who are shown their FICO Scores are more likely to adopt better credit habits and improve their scores.

Consumers who suffered financial misfortune during the Great Recession have had the associated missed payments from that period purged from their credit. This is in accordance with the Fair Credit Reporting Act (reported delinquency information must be purged after 7 years).
As a result of these developments, consumer credit profiles and financial health have shown significant improvement since 2009.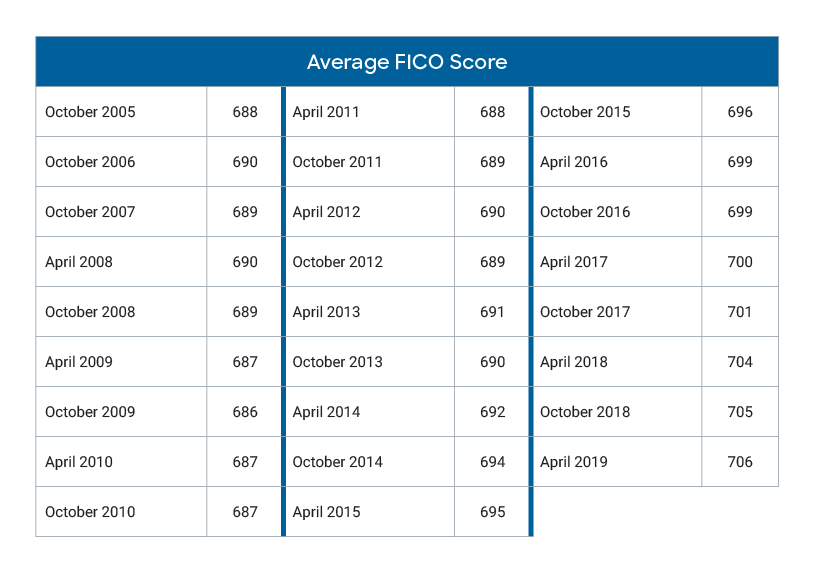 Figure 1. National Average FICO Scores have steadily risen over the past decade
An analysis comparing key drivers of a FICO reveals just how substantial the improvement over the past decade has been.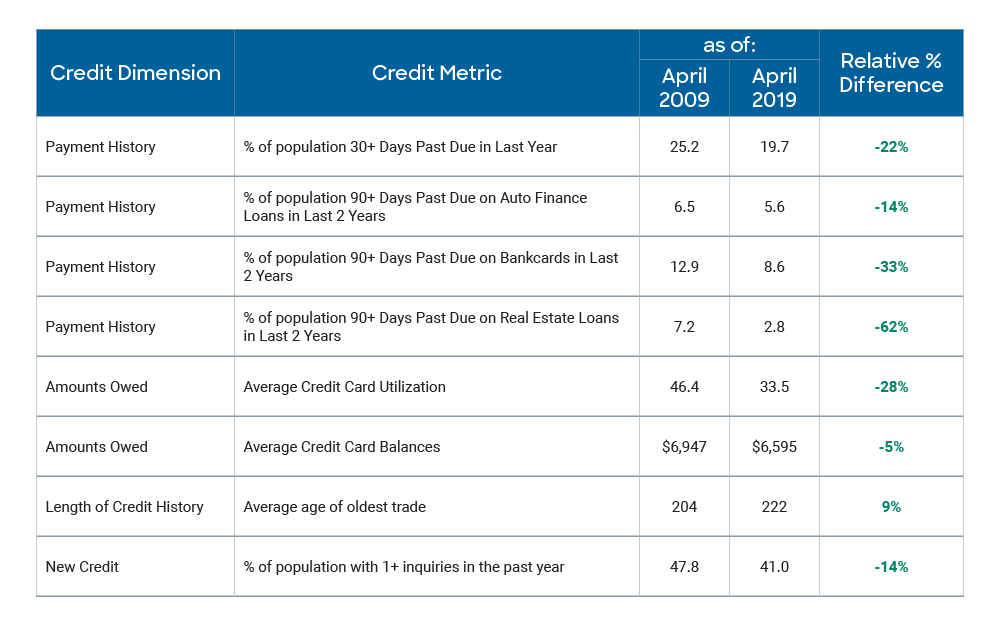 Figure 2. The FICO Scoreable population shows significant improvement in key credit metrics
Account-level delinquencies are down by double-digit percentages. We also see substantially lower credit card utilization, lengthier credit histories, and less credit seeking activity. It is no surprise that we've seen such a major improvement in the national average FICO Score over the past decade.
While the average score trends at the national population level are interesting, it's our own credit score that is the most important. Regardless of the where the national average FICO Score is headed, each of us can maintain or improve our FICO Scores by paying bills on time, keeping credit balances low and only applying for credit as needed.
Do you know what your FICO Score range is? Estimate it for free with our FICO Score Range Estimator.
All results shared are based on FICO® Score 8.
Estimate your FICO Score range
Answer 10 easy questions to get a free estimate of your FICO Score range
Estimate for Free
Instant Access to Your FICO® Score
Get your FICO
Score for free