View all

Personal Finance

articles
Valerie's Credit Journey
In our series myFICO Credit Journeys, we hear from regular people about how they build and maintain their credit.
In our series myFICO Credit Journeys, we hear from regular people about how they build and maintain their credit. Today we're talking to a single mom and construction project manager with a FICO® Score of 697 who is building her first home for her and her three boys.
Do you have a credit journey that you'd like to share? Send an email to creditjourney@fico.com.
Age: 41
Location: North Carolina
Profession: Construction Project Manager
Starting FICO® Score: 510
Current FICO® Score: 697
Favorite TV show: Rick and Morty, American Dad
Next credit goal: 715
When did you realize you needed to start managing your credit?
The year 2016 was an incredibly difficult time for me and my children. It all started when my (now) ex-husband left us. Not only did he leave, but he cleaned out our bank accounts and maxed out all our credit cards in the process, leaving me and the kids in a horrible situation.
Without savings, credit, or financial support to rely upon, I needed to downsize our home. I could no longer afford the rent payments on the townhome where our family had lived together. Finding a new place was difficult because I only had $1,700 to my name—and I had to borrow that. To make matters worse I fell victim to a rental scam when I was trying to secure new housing.
What kind of rental scam were you the victim of?
In desperation, I found a home on Craigslist. The home was beautiful, and the monthly rent payments fit within my desired price range. I contacted the owner, and he gave me key code so I could tour the house. It seemed like the perfect place for a fresh start for me and my boys. But the home I toured didn't turn out to be the safe haven I thought it would be.
After passing a credit check and background check (or so I thought), I used all the money I had to pay the deposit and the first month's rent on the house. The next day, we drove out to meet the owner and pick up our keys. Only no one showed up to meet us. When I called the number on the "For Rent" sign that still stood in front of the home, I learned the horrible truth. The home belonged to someone else, and the man I'd been dealing with was a crook. I had been scammed.
At this point, I felt completely broken. Yet I didn't want other families to fall victim to the same con artist (or others like him). So, I shared my story with the local news station. To my surprise and relief, the news staff started a GoFundMe fundraiser on my behalf to try to help me recover some of the money I'd lost. The donations helped me get enough money to help me secure an apartment, though my aunt had to help sign the lease because my credit was in such bad shape.
When did you start to save money?
Once the boys and I were settled in our new apartment, I gained a little breathing room. I wanted to improve our financial situation for the future, and I knew one of the best ways to do that was to start saving money.
I used an Excel spreadsheet to organize my expenses, and I was honest about my spending. I took the time to review my bank statement, marking the areas where I had spent the most money. I made notes about the money I spent on eating out, cable services, frivolous spending, etc. Wherever I could, I cut those expenses out of my budget.
My children and I started doing things at home to save money, and we've gotten used to it. We still treat ourselves, but I teach them the value of money while we appreciate its benefits at the same time.
How did you start to pay off your debt?
With some of the money I saved, I started to pay my debts—including joint debts my ex-husband had left with me. Many of the accounts were past due or in collections. So, I reached out to my lenders, explained my situation, and asked for assistance. Some of them agreed to work with me; some did not.
With some creditors and debt collectors, I had to make payment arrangements. It took me two years of hard work, but I was consistent. I paid what I could afford, was careful with my spending, and never gave up.
When did your hard work pay off?
I've been saving and working on my debt for years. But last year, I really started to see the results of my effort. In October, I visited a new housing development and toured the model home for the community. It was perfect, and I know I wanted a house just like it for my family.
I shopped around for the best mortgage available, and I was pre-approved by nine different lenders. (The experience was a long way from the days when I couldn't qualify for an apartment lease on my own.) Now, I'm building my first house and will be closing this summer.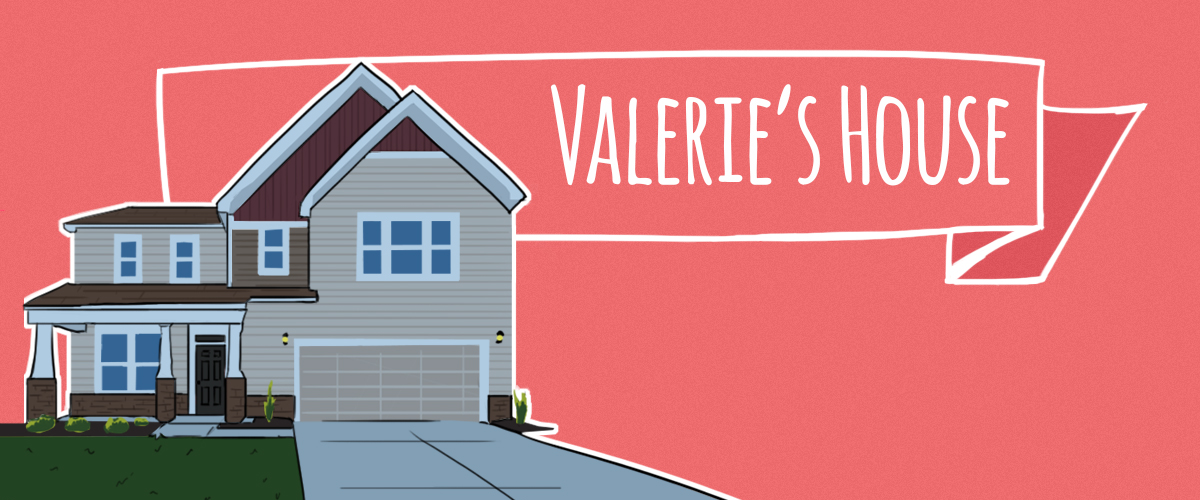 What did you do once you reached your credit goal?
Now that my credit is strong enough to qualify for a mortgage, I continue to strive for better. I pay my bills on time, keep my credit card balances low, and I don't allow unnecessary credit inquiries. I also try to teach my children and others about the importance of credit.
What is your next credit goal?
With a FICO® Score of 697, my score rating falls under the category of "good." My next credit goal is to move my FICO Score to the "very good" FICO Score range (740-799).
Any special tips for managing your credit during the coronavirus pandemic or uncertain economic times?
My best piece of advice is this: Don't spend what you don't have. It's also a lot easier to avoid overspending when you live within your means.
This interview was lightly edited for clarity.
Estimate your FICO Score range
Answer 10 easy questions to get a free estimate of your FICO Score range
Estimate for Free
Instant Access to Your FICO® Score
Get your FICO
Score for free